Songs of a Ruin stays immensely hallowed in my head. The reason being, every time I sat to jot a poem, it always reflected my purest form of emotion. I would be drenched completely in my thoughts, feeling every morsel of pain, love, despair and the pointlessness of it all. If there was a story in my head, it would flow effortlessly in poetic vibes. If there was something that needed to be said, it would come out unfazed. That's how every stanza was written, every line typed with me trying to swim in a sea of fervor.
Nevertheless, the book was a slow product. With me always wondering by its side, why don't I move? Why don't I head anywhere? I waited for someone to find me, but I never really did anything about it myself. Until one day the inventory was abounding with poems screaming for its fair bunch of readers.
Despite me posting stuff on Facebook, nobody noticed their unpredictable newsfeed poet. It was time to make it big, to be heard and to be finally seen. All of this was when a gargantuan mythological project was still taking its baby steps. I will tell you all about my second project when the time is right.
So, I came up with the book then, which was nothing but an assorted anthology that broke away from my WordPress site of the same name, and finally announced my very first baby during New Year. There were 35 poems earlier; I hunted down others from my forgotten diaries and finished the rest by writing two more. When it finally looked good in its 40s, I decided to go with it.
Songs of a Ruin is available all over the world now. With the following online shopping stores doing us the honors of distributing:
Indian Links:
International Links:
Ebooks: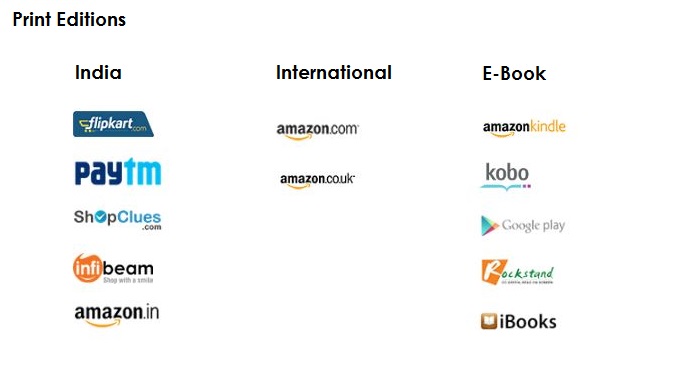 Blurb of Songs of a Ruin
Songs of a Ruin is an anthology of poems that attempts to open our eyes to things we don't pay heed to. It mocks the robots that we have become, and endeavours to pull us toward the sentient light. These poems appreciate the rarity of an actual emotion. Songs of a Ruin relates profusely with visionaries and builds rivers of hope. Maybe we still have a shot. Maybe everything's not lost.
Life isn't order. So you don't often find one pressed against the book's poetic lines. It is the turmoil that struggles in its alluring pages that sets its rhymes apart. Songs of a Ruin is written in pain, with it, and by it. It is an epitome of a ruin's rediscovery in an ugly world of decadence. It screams for your slightest nod. Come, fall in love with the fallen.
Check out the video trailer for the book: